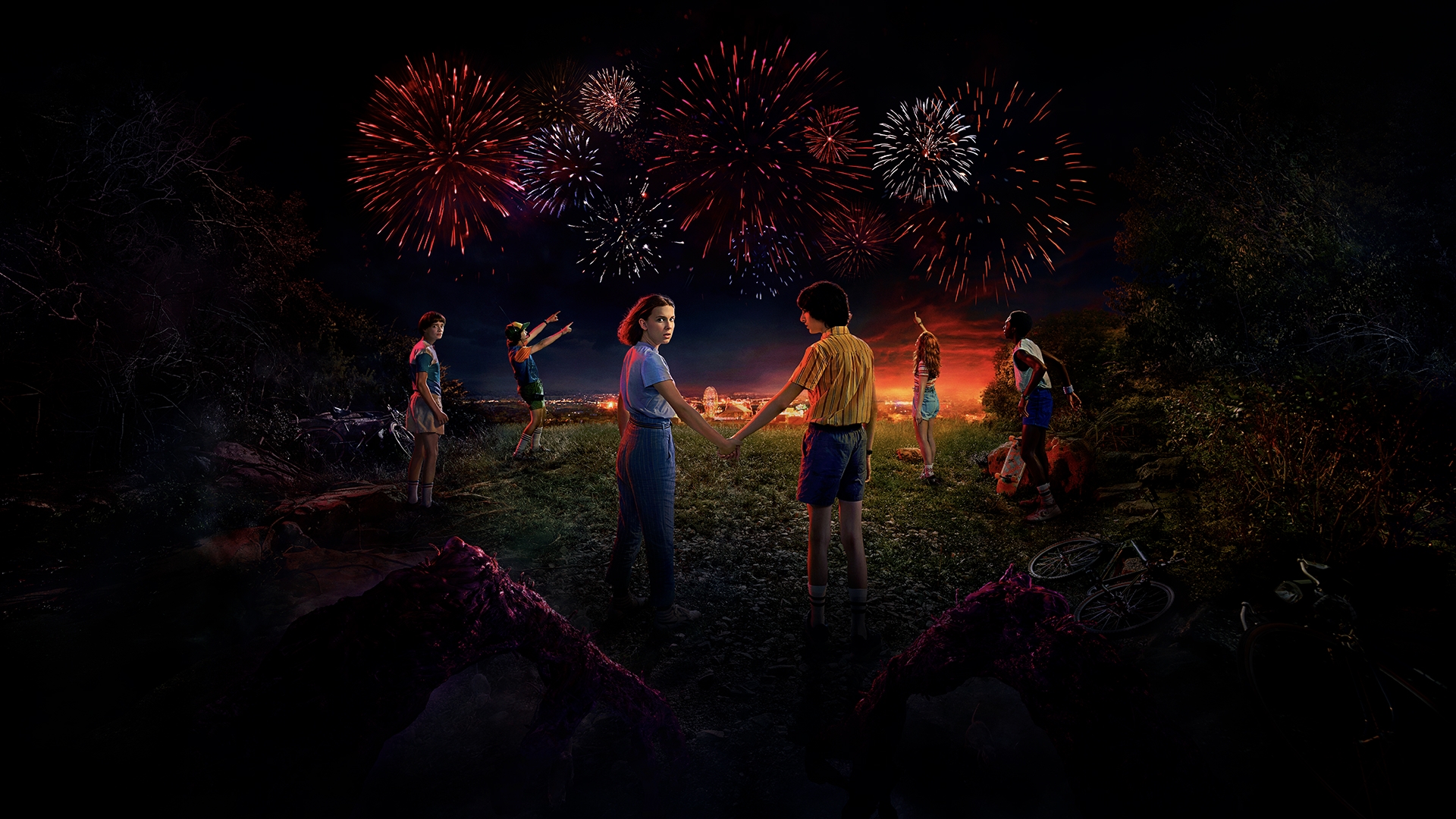 Stranger Things
Stranger Things
What
Product development
UI / UX
TVC
AR lens design
Packaging design
In winter 2019, Baskin-Robbins Australia partnered with Netflix to launch Season 3 of its most popular show: cult sci-fi series Stranger Things. The partnership promised to introduce the brand to a previously untapped segment: pop-culture-loving young adults and teens. But with a show this revered, a run-of-the-mill brand partnership was never going to cut it. To convince fans to put Baskin-Robbins on their consideration list, the link between the two brands needed to feel authentic, immersive and genuinely worthy of their attention.
We wanted fans to be able to truly immerse themselves in the Stranger Things universe. So we developed an experience-rich, mobile-first strategy together with multiple instore and online touchpoints that blurred the boundaries between fact and fiction.
Product development
UI/UX - TVC - AR Lens
02.
A world-first virtual restaurant
Much of the season's action is set in 'Scoops Ahoy', a fictional ice cream parlour - so we leaned into this connection in a big way, creating the world's only virtual Scoops Ahoy ice cream shop. Available exclusively through Uber Eats and complete with limited edition packaging and products, the virtual restaurant was also designed to boost home delivery sales over winter, BR's peak period for delivery.
03.
A Stranger flavours range
To leverage the equity of the better known Stranger Things brand, we released a complementary range of sinister Stranger Things products using the show's iconic retro lettering and black and red theming.
Product development
UI/UX - TVC - AR Lens
04.
An immersive digital experience
Inspired by the show's plot points around code-breaking, we created an immersive digital experience and invited fans to hunt down codes hidden online and on product for the chance to win a trip to the Stranger Things set. The microsite formed a focal point for the campaign where fans could find out more about the range, download a custom-built Stranger Things augmented reality face lens, take a Stranger Things character quiz and enter the code-breaking competition.
05.
Paid and owned digital
We spread the word via an owned and paid digital media campaign across Snapchat, Instagram and Facebook, influencer partnerships and digital PR as well as sponsorships with PedestrianTV and Supernova comic-con.
The campaign was a huge hit, smashing sales figures and exceeding expectations across every channel and platform. We reached millions of Australian ice cream fans, introduced new customers to the brand, and delivered Baskin-Robbins' most successful product launch in a decade.
Digital Impressions

5.2M

Lens Engagements

419K

Social Engagements

91K

Website Vsits

90K
BADC Awards
Gold
Digital Advertising Campaign
2021
BADC Awards
Silver
Microsites
2021
Campaign Brief's The Work
Featured Project
Digital & Online
2021
QSR Media Awards
Winner
Best Digital Initiative
2020
B&T Awards
Finalist
Best Digital Campaign
2020
Australian Business Awards
Winner
Marketing Excellence
2020