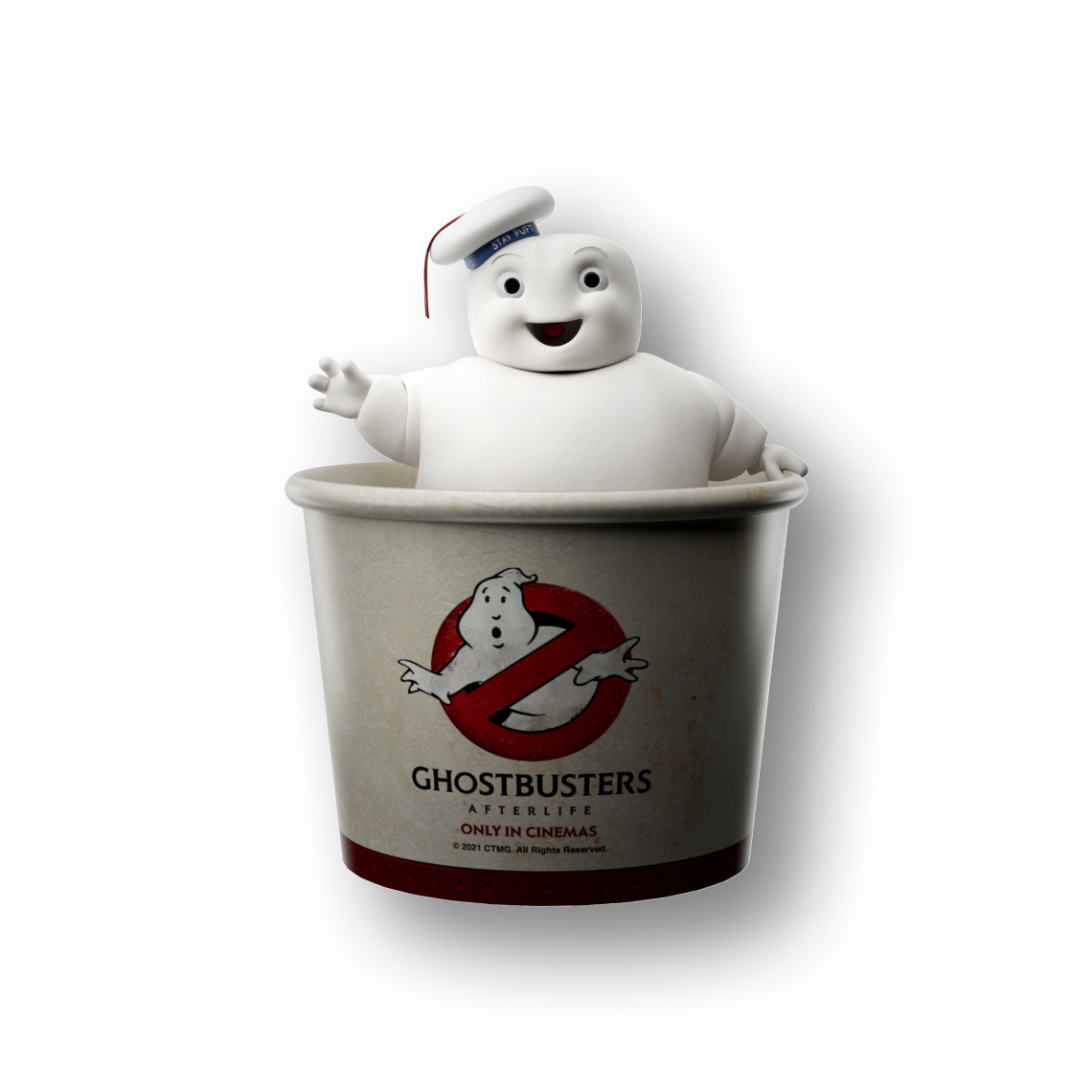 Ghostbusters
Ghostbusters
What
AR experience design
3D illustrations
Campaign strategy + planning
Product packaging
Art direction + copywriting
UX design + UI design
Animated social ad design + motion
Organic social content creation
In 2021, Baskin-Robbins partnered with Sony to promote the release of Ghostbusters: Afterlife - the newest addition to the iconic movie franchise. To capture the imaginations of the fans new and old we needed a killer campaign concept that would leverage the movie's assets in a fresh and original way.
01.
An AR-inspired solution
Inspired by the plot point which saw ghosts take over the town, we created Mini-Puft Mayhem, a mobile AR game in which customers could hunt and capture ghosts using their smartphone in return for free scoops and the chance to win a haunted house experience.
AR experience - 3D illustration
Packaging - UX / UI - Social
Central to the game were the Mini Stay-Pufts - a team of tiny, mischief-making marshmallow men that had unleashed chaos across Baskin-Robbins stores. Using augmented reality platform 8th Wall, we brought the Mini-Pufts to life via bespoke 3D illustrations and custom AR technology, with trigger points hidden instore for fans to discover.
From our campaign microsite, guests could navigate to a live map of their location which alerted them to any Mini-Pufts lurking in their vicinity. Hovering over predetermined hotspots instore triggered a swirling ghostly portal and 3D Mini-Puft to appear, prompting the user to 'capture' it. Additional ghosts could be found by hunting down character stickers which came to life when scanned within the game.
Product development
Packaging - UX / UI - Social
04.
Paid and owned digital
Activity was supported by a paid and earned social media campaign featuring animated social ads, organic content and a digital TVC to promote the AR experience and a limited edition topping range.
AR experience - 3D illustration
Packaging - UX / UI - Social
Gameplays

50K

Ghosts Busted

160K

Sales Uplift

10%

Impressions

5M
Brisbane Advertising and Design
Silver
Creative Technology
2022
Brisbane Advertising and Design
Silver
Mobile
2022
Brisbane Advertising and Design
Bronze
Integrated Digital Campaign
2022
Brisbane Advertising and Design
Bronze
UI Design
2022
Brisbane Advertising and Design
Bronze
UX Design
2022
QSR Awards
Best Digital Initiative
2022